Testimonials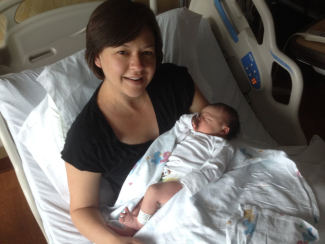 Zoe was our rock during labor. She was always at our side with her knowledge and kindness. We most appreciated the specific suggestions she gave at just the right times, like suggesting a shower in early labor and rotating through a specific set of positions in response to a cervical lip. I really benefited from her positive energy and powerful hands that pressed my hips and gave me such relief for many hours of labor. She also supported my husband (and thoughtfully brought him the coffee that got him through the day!) and taught him that essential hip press when he had not yet gotten the hang of it.

Zoe was also very reliable with her communication both before and after labor. We really enjoyed working with her throughout and we recommend her doula services with the utmost enthusiasm!
- Jenn & Adam (& Rowan)
---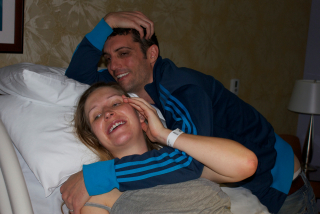 I would highly recommend Zoe's doula services to every expecting parent. We had a fantastic experience with her for the birth of our first child. I started having contractions at 2:30 a.m. Zoe came immediately when my husband called her, braving the snowy roads in the middle of the night.
I was in full fledged labor when she arrived, and she immediately made both my husband and I feel more calm and comfortable. She lead me in breathing exercises and used some massage techniques to assuage the pain in my back.
She also helped us decide the right time to go to the hospital. I arrived fully dilated and ready to push, so I was not able to verbalize my wishes very well to the staff at Martha Jefferson. Zoe made sure to hand the nurses copies of our birth plan and helped communicate my wishes. I wanted a drug-free labor and Zoe helped me achieve that. The nurse in the delivery room later told us how impressed she was with our doula.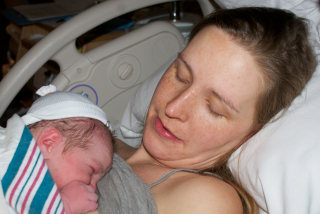 Zoe suggested different laboring positions, made sure I stayed hydrated with ice chips, kept me cool with a cold wash cloth on the forehead, and just generally kept my husband and I calm and focused throughout.
Our son was born at 8:05 a.m. on Jan. 24, 2013, weighing 8 pounds 12 ounces. With Zoe's help I was able to stick to my drug-free birth plan and have a wonderful experience.
Zoe also took some fantastic photos in the moments after our son was born. We felt really lucky to have her with us for the labor and birth! She has also been great about staying in touch and helping with any questions we've had about our newborn.
-Lindsey and Jamie
---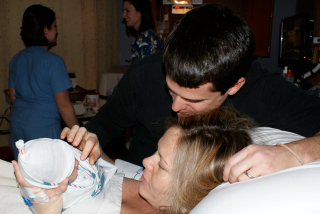 Our experience with Zoe was life changing. . . She stepped into our lives like a glowing light, bringing us endless pearls of wisdom and abundant comfort prior to our baby's birth. As first time parents we were filled with questions and general worry. Zoe was always there to answer our questions and put our minds at ease, without any hesitation or delay. Most days, especially toward the end of the pregnancy, we were able to check-in with Zoe. She is a well of flowing knowledge about pregnancy, babies, birth, and so much more. During labor Zoe was relentless with her loving care and gentle touch. Having her there made things so much easier! I honestly feel like I would have ended up with a c-section had it not been for the strength she brought to me during labor and delivery! This woman gets birth!
We felt honored to have her as our doula and highly recommend her services, especially for first time parents.
To this day, Zoe remains a dear friend to us and will forever remain in our lives and hearts.
-The Dunn Family
---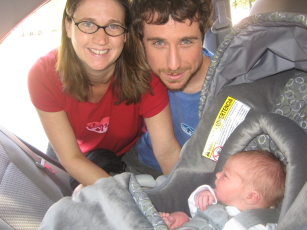 Zoe brought calm, composure, and a reassuring level of expertise to one of the most exhilarating physical and emotional journeys a woman, her partner, and newborn are privileged to experience. Zoe's demystification of, and genuine reverence for, the pregnancy and birthing processes helped us more fully tune in to critical moments that would ultimately make up the narrative of our first child's trek from womb to world. Zoe was dependable, flexible, and accessible to questions, whether during or between visits. She also provided us with numerous helpful resources as we attempted to become as educated and informed as possible.
Suffice it to say, our experience with Zoe made her an easy first choice when we considered doula services for our second pregnancy. We have no doubt your pregnancy and birthing experiences will be unquestionably richer and more memorable with Zoe by your side.
- Morgan and Keith
---
I would highly recommend Zoe. She was our doula for the delivery of our third child. I did not have a doula for the first two.
With the first, I had prepared as best I knew, with lots of prenatal yoga, guided meditation, and an excellent midwife. Unfortunately, after 30 hours of labor, I failed to dilate. When the baby started to have decelerations we agreed to a C-section. I was so tired and spent by that time, I don't remember much. It was the opposite of what we had hoped and planned for. I was so fearful this would happen again, that with my second baby I scheduled a C-section just to avoid the possibility.
I now had two C-sections and for my third baby decided to try a TLAC (Trial of Labor After Cesarean, prior called VBAC, Vaginal Birth After Cesarean). Zoe was up front with me in that this was her first experience as a doula with a TLAC. I am a physician so I went through all the medical risk/benefit ratios. My husband and I thought we had a plan, but in talking with Zoe we both realized there was a lot we had not discussed or planned for. I was sure I wanted to try TLAC and was also sure I wanted to avoid a similar experience to my first.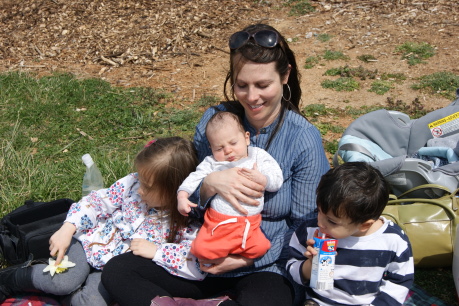 Zoe worked hard to help me honor what I wanted when the labor craziness started. However, after hours of strong contractions, I again failed to dilate and we decided on a C-section again. Although the delivery ended up as a C-section, it was by far a much better experience than I had had before. I was able to work to let go of my rigid preconceived notions, in other words, my thoughts that vaginal delivery = success and C-section = failure. Zoe was flexible in her approach but gave me the support I needed to be able to navigate and accept what came. I do not regret the painfully intense labor and surgery it took to get there. Zoe helped me see that it was all part of the work it takes to bring another little person into this world.
She was willing to honor our specific requests. She was intimately comforting but also respected our privacy when needed. My only regret is waiting until my third to work with her. Thank you Zoe.
- Laura
---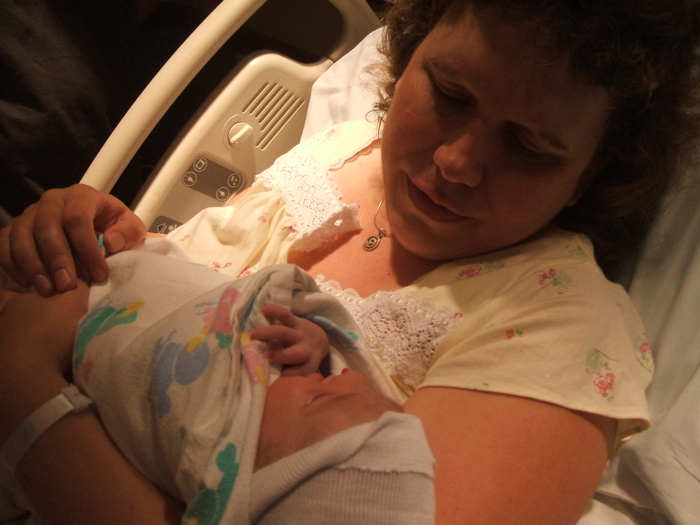 Zoe is a wonderful doula! She cares deeply about honoring the woman's journey though childbirth. Zoe is very dedicated to offering her support through the entire pregnancy process. She would come over often to discuss the details of my birth plan, and also invited me to attend "birth circle" meetings which were very informative and encouraging if you like to bear witness to other women's birth stories. Zoe offered to share in my journey by offering to go to pre-natal appointments with me as well.
For the actual birth, Zoe was AMAZING! Her calm demeanor allowed for me as the birthing woman to focus in on the process at hand. She and I strove for guiding the pain into vocalizations and to steer them down lower into my body for a more focused tone. She ran my bath, never stopped applying hot compresses and the right pressure to my hips. Birthing is such an intense experience! To have someone there like Zoe to willingly stand by your side at every moment was truly a unique experience.
She will advocate for your needs and support you in any way that feels most comfortable to you.
A wonderful woman, a wonderful doula.
- Meredith
---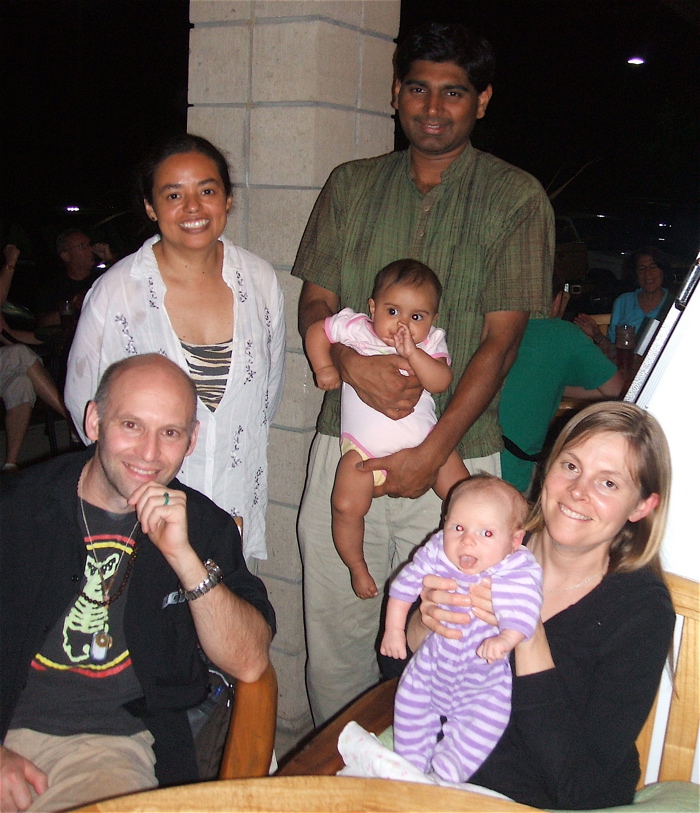 My husband and I loved having Zoe as our Doula. Her breadth of knowledge is perfect for those looking for support before and after labor and birth. She was great answering our questions and also providing us with the tools to successfully labor and birth in a hospital environment without interventions.
- Margarita
It is hard to find words that do justice to the level of support we have have had from our Doula, Zoe.
Her knowledge and curiosity for more knowledge make her the person I go to still with my questions about all things pregnancy, birth, breastfeeding, and mothering.
Her knowledge was a complement to all of the preparation I had done on my own (you might think that you have read all the right books, but there is still so much unknown about having your first baby and all the things that follow)
It is wonderful to have someone who is willing to be so flexible and support you and your family in the way that you need - even as things evolve and change at the last minute sometimes.
We have become close friends, but I believe that she would offer the same level of forever connection to all of her clients.
Please feel free to contact me for specific questions about our experiences with Zoe.
- Blossom